Blackstar
The Blackstar pellet boiler has been a top selling global product line over the past 10 years. The series is branded under the names Woody and Scotte in Denmark and Blackstar across Europe.  The systems are designed in accordance with heating requirements for both private households and small businesses at a range between 10kW to 200kW systems.
NBE Production A / S and sister company Rustek A / S performs the design and development of the product line and produces the burners and control systems.  The boilers are produced in cooperation with our production and sales partner in the Czech Republic, OPOP.
With the Blackstar boiler you get a high value for your money with proven technology and reasonable requirements in terms of maintenance. In contrast, the RTB pellet boiler product line is a 100% Danish produced product and features fewer requirements for cleaning and maintenance, but is priced at a slightly higher price level. Read about RTB here>
A NBE pellet burner has a long average life and we have therefore focused on running with low prices for spare parts .
When you get 1 year free access to online management system to Stokercloud – NBEs unique online universe where you or your dealer can see all important operating data and adjust the boiler parameters via PC, Tablets and Smart Phones.
After this period, you will still be able to take out a subscription, so you can continue to make use of all the advantages of StokerCloud.
StokerCloud subscription cost after the free period:
Subscription for 3 years: 10 kr / month
Subscription for 1 year: 20 kr / month
NBE sells to major wholesalers and cooperate with many experienced installers.
See who sells our products in your area Dealers>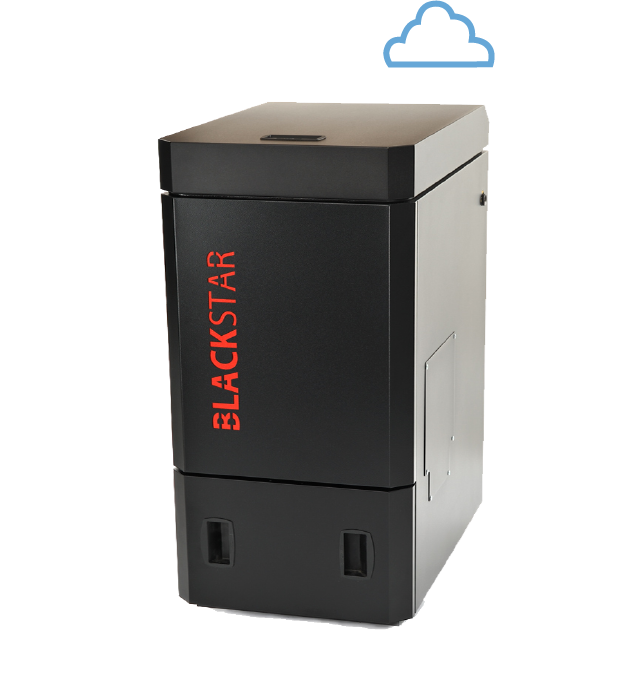 Design your Black Star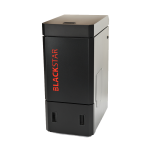 10 kW
Range: 2-10 kW
Efficiency: 93.3% (Class 5)
Heats: 150-200 m²*
Replaces: 3500 liters of oil/y
Width: 450 mm
Depth: 715 mm
Height: 1017 mm
*Based on well insulated home
See our manuals here: RTB Manual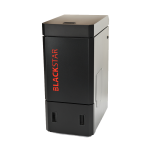 16 kW
Range: 1.6-16 kW
Efficiency: 93.4% (Class 5)
Heats: 200-300 m²*
Replaces: 5000 liters of oil/y
Width: 450 mm
Depth: 715 mm
Height: 1017 mm
*Based on well insulated home
See our manuals here: RTB Manual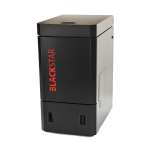 30 kW
Range: 3-30 kW
Efficiency: 94.7% (Class 5)
Heats: 300-500 m²*
Replaces: 7500 liters of oil/y
Width: 550 mm
Depth: 778 mm
Height: 1017 mm
*Based on well insulated home
See our manuals here: RTB Manual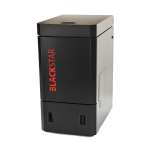 50 kW
Range: 5-50 kW
Efficiency: >91.4% (Class 5)
Heats: 500-750 m²*
Replaces: 10000 liters of oil/y
Width: 663 mm
Depth: 883 mm
Height: 1130 mm
*Based on well insulated home
See our manuals here: RTB Manual
Choose Hopper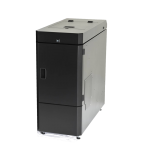 120 kg Inbuilt (Mini)
Refill every: 3-5 days
Width (mm): 450*, 550**
Depth (mm): 1015*,1078 **
Height (mm): 1017 *,**
(*) = Inbuilt hopper for 10 kW and 16 kW systems
(**) = Inbuilt hopper for 30 kW

220 kg
Refill every: 3-5 days
Width (mm): 600
Depth (mm): 645
Height (mm): 1300
Standard Auger length: 200 cm (Sold separately)

320 kg
Refill every: 7-8 days
Width (mm): 815
Depth (mm): 815
Height (mm): 1300
Standard Auger length: 200 cm (Sold separately)

500 kg
Refill every: 10-14 days
Width (mm): 1420
Depth (mm): 815
Height (mm): 1300
Standard Auger length: 200 cm (Sold separately)

500 kg
Refill every: 10-14 days
Width (mm): 1000
Depth (mm): 1000
Height (mm): 1300
Standard Auger length: 200 cm (Sold separately)