Built to the highest standards!

100% Made in DENMARK
BLACKSTAR+
The BLACKSTAR product line has been a highly successful product for the past 10 years due its' smart controls, ease of use, and fast payback on investment. The BLACKSTAR+ is the next generation of the BLACKSTAR product line and is proudly designed and produced in two fully modernized production facilities in Skive and Saeby, Denmark. The production facilities utilize the latest in automatized and robotic production; thus allowing for not only a high quality product but also a cost effective one for the homeowner. In addition, the Blackstar+ features some of NBE's latest advancements in central pellet heating technology, thus allowing you to maintain a smart heating system for years to come.
BLACKSTAR+ Standard Features: 
FREE 2 year subscription to  Stokercloud, our online monitoring and operations system,
10″ wireless controller running V13 app (Android OS)
Possibility to add up to 3 Android devices to your system
Air compressor burner cleaning kit; which allows for automatic cleaning of your burner grate (compressor not included)
Self-compressing ash can
Automatic de-ashing system allows you to burn 2-3 tons of pellets before emptying
No mess boiler clean out handles that allows you to easily clean your boiler in seconds without opening it up
And our legendary 'step-less' 10-100% modulating burner for precision heating.
Combined, this allows for precise and cost effective heating that requires minimal effort for both home or business owners to begin heating with wood pellets. In addition, the systems are designed to be plug-and- play ready which reduces installation cost and can be installed in a modular fashion to add greater functionality and comfort. (See your NBE dealer for details)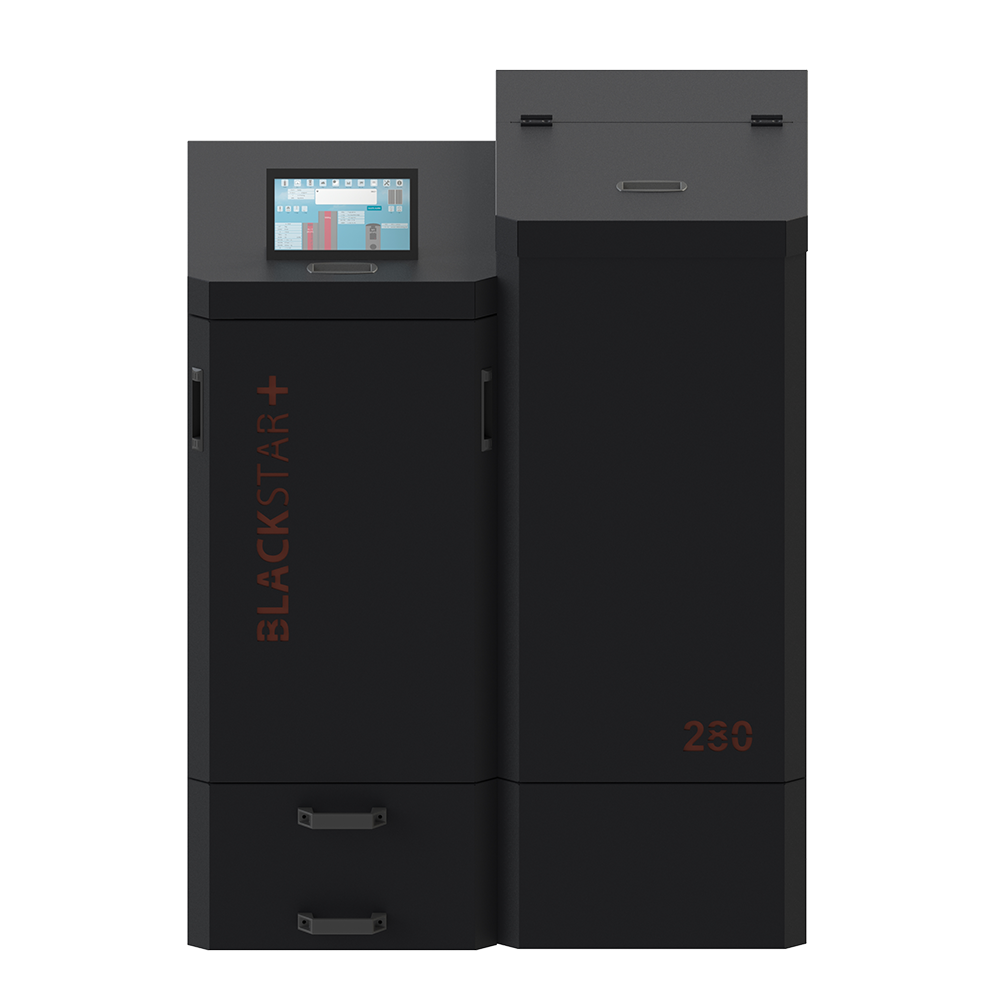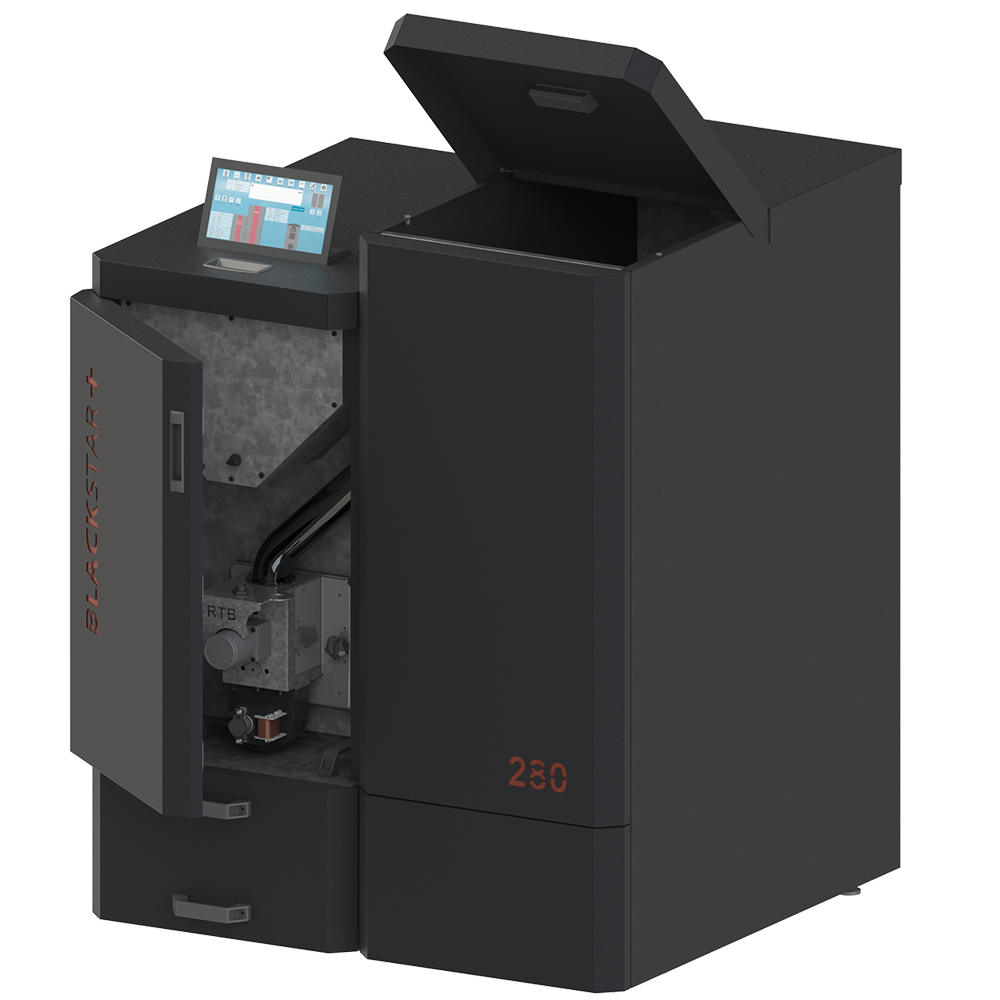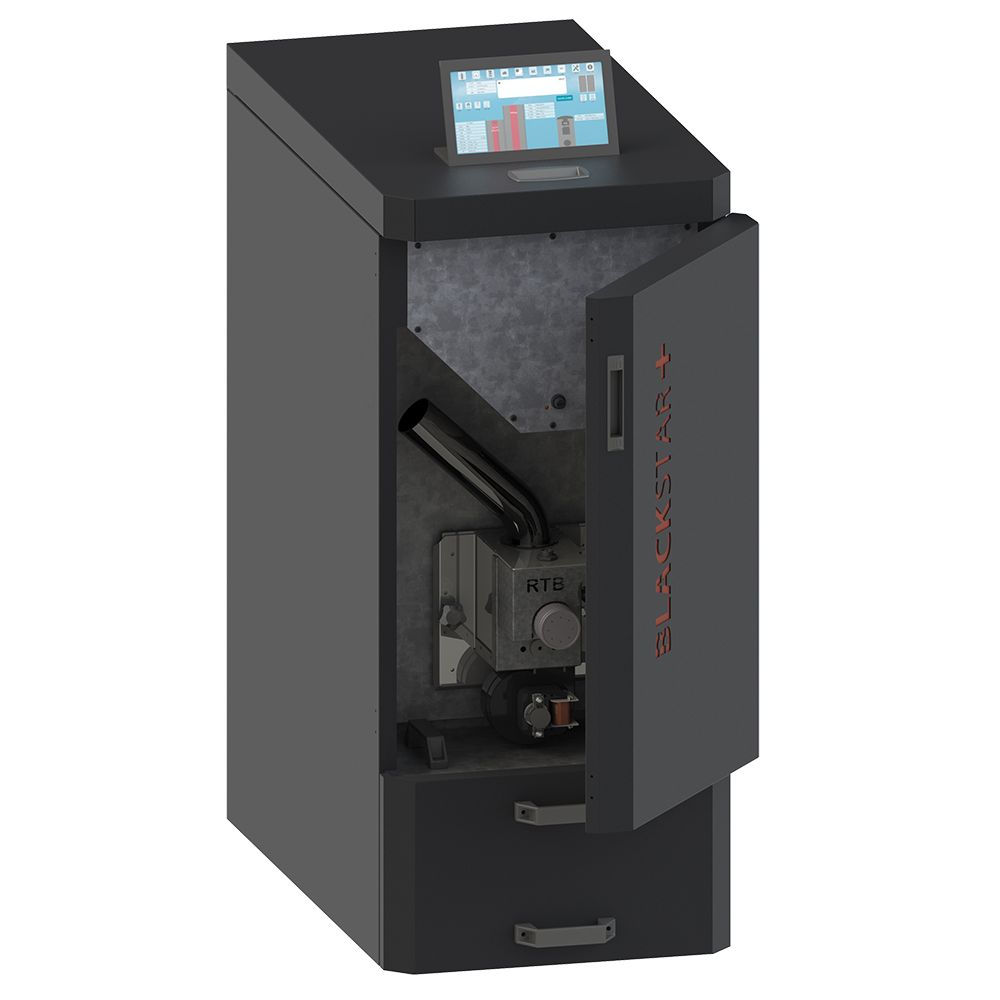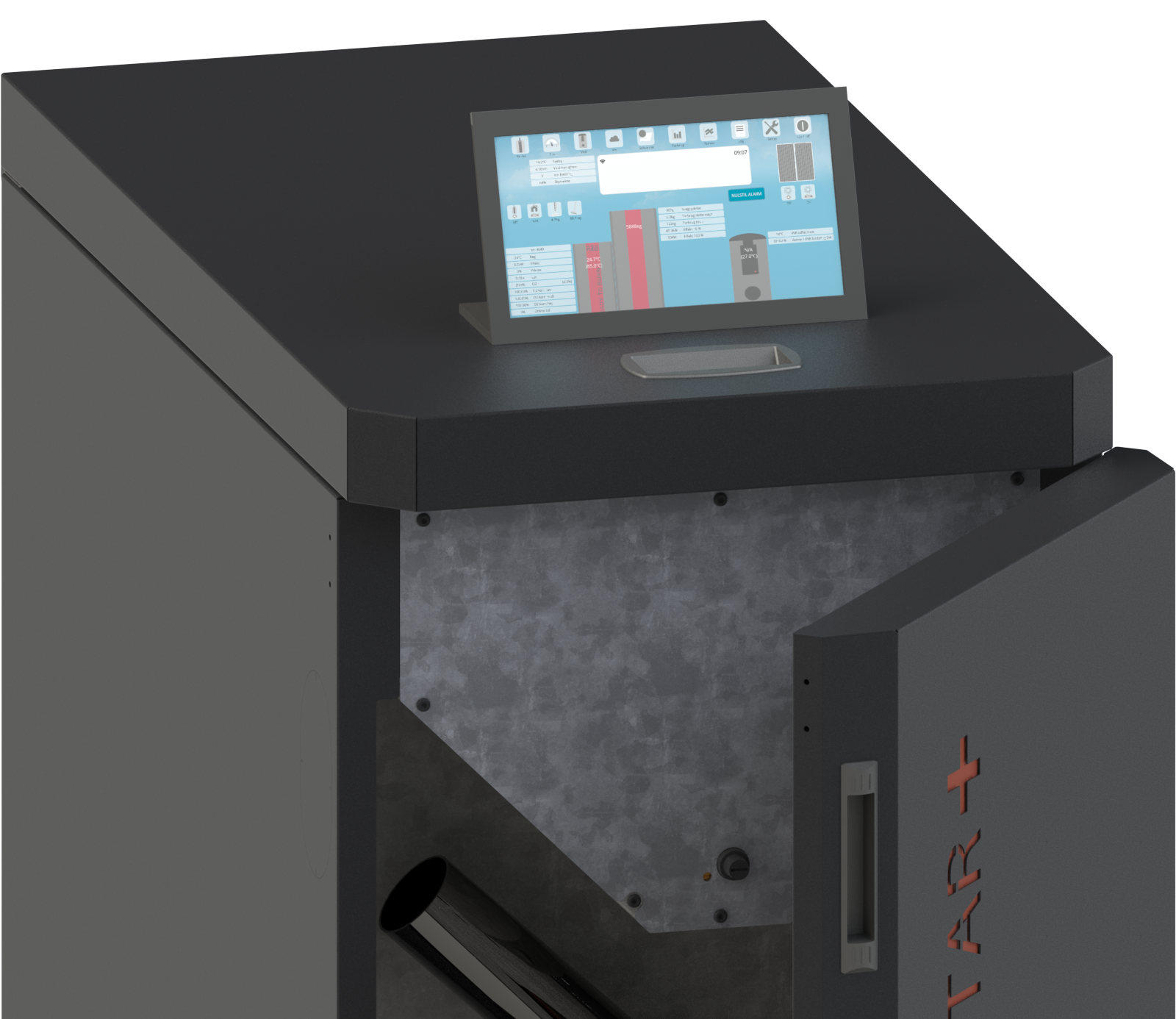 The Version 13 controller includes:
An Intuitive Dashboard
Boiler Temperature Settings and Timer
Hot Water Priority Settings and Timer
PI Regulation
Nighttime Reduction Reset
Weather Compensation Zone Controls
Indoor Reference Zone Controls
O2 Control
Pump Controls
Solar Heating Controls
Hopper Level Monitoring
Consumption Graphs
Operational Charts
Email & SMS notifications and alarm messaging
      Standard Features
(select highlighted areas)
Customize your own Blackstar+
Choose kW Size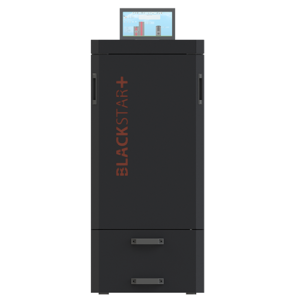 BS+ 10
Output: 12 kW
Efficiency: 95% (Class 5)
Heats: 150-200 m²*
Replaces: 3500 liters of oil/y
Width: 490mm
Depth: 969 mm
Height: 1113 mm
*Based on well insulated home
See our manuals here: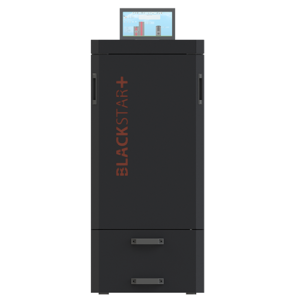 BS+ 16
Output: 16 kW
Efficiency: 95% (Class 5)
Heats: 200-300 m²*
Replaces: 5000 liters of oil/y
Width: 490 mm
Depth: 969 mm
Height: 1113 mm
*Based on well insulated home
See our manuals here: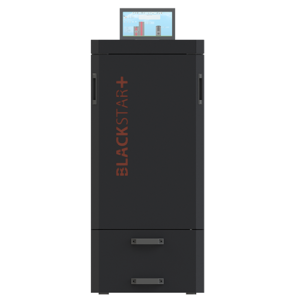 BS+ 25
Output: 23 kW
Efficiency: 95% (Class 5)
Heats: 300-450 m²*
Replaces: 7000 liters of oil/y
Width: 490 mm
Depth: 969 mm
Height: 1113 mm
*Based on well insulated home
See our manuals here:
Choose Hopper
BS+ Hoppers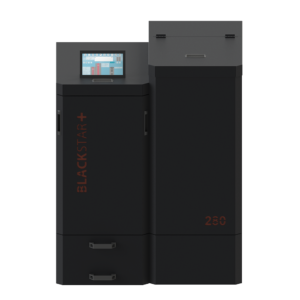 280 kg
Refill every: 7-18 days*
Width (mm): 490
Depth (mm): 969
Height (mm): 1220
* based on 10kW burner
380 kg
Refill every: 10-25 days*
Width (mm): 750
Depth (mm): 969
Height (mm): 1220
* based on 10kW burner