Smoke, Bake, Braise, & Sear with the RTB Grill
RTB grills have an operating temperature range from 40 – 300°C allowing you to do everything from smoking and barbecuing to searing on the same grill. 

Barbecuing with wood has been a long held tradition and preferred grilling method amongst competition cooks, restaurateurs, and BBQ aficionados alike. This is due to the smoky flavor profiles derived from such wood varietals like hickory, oak, apple, pecan, maple, or cherry wood. The smoke flavor profiles range from delicate and sweet to rich and earthy and are considered an integral component in the grilling process as it elevates the meats natural flavors while giving a truly authentic and unforgettable barbecue taste. However, barbecuing in this traditional form is a very complex skill to master. It requires a lot of preparation, patience, timing, and precise control of the temperature throughout the grilling process.
The RTB Wood Pellet Grill by NBE has taken what you love about outdoor wood barbecuing and has made it easy and accessible for anyone to master. NBE has been perfecting the art of burning wood for over 20 years in advanced pellet heating systems and has been internationally recognized for their advancements in burner design, temperature control systems, and innovative thinking. This accumulation of knowledge and passion has been incorporated into the design, development, and production of the RTB Grill. The result is truly an amazing and unique barbecue experience that combines ease of use, precise temperature zone control, versatile cooking, and full bodied wood smoked flavors that are beloved by all.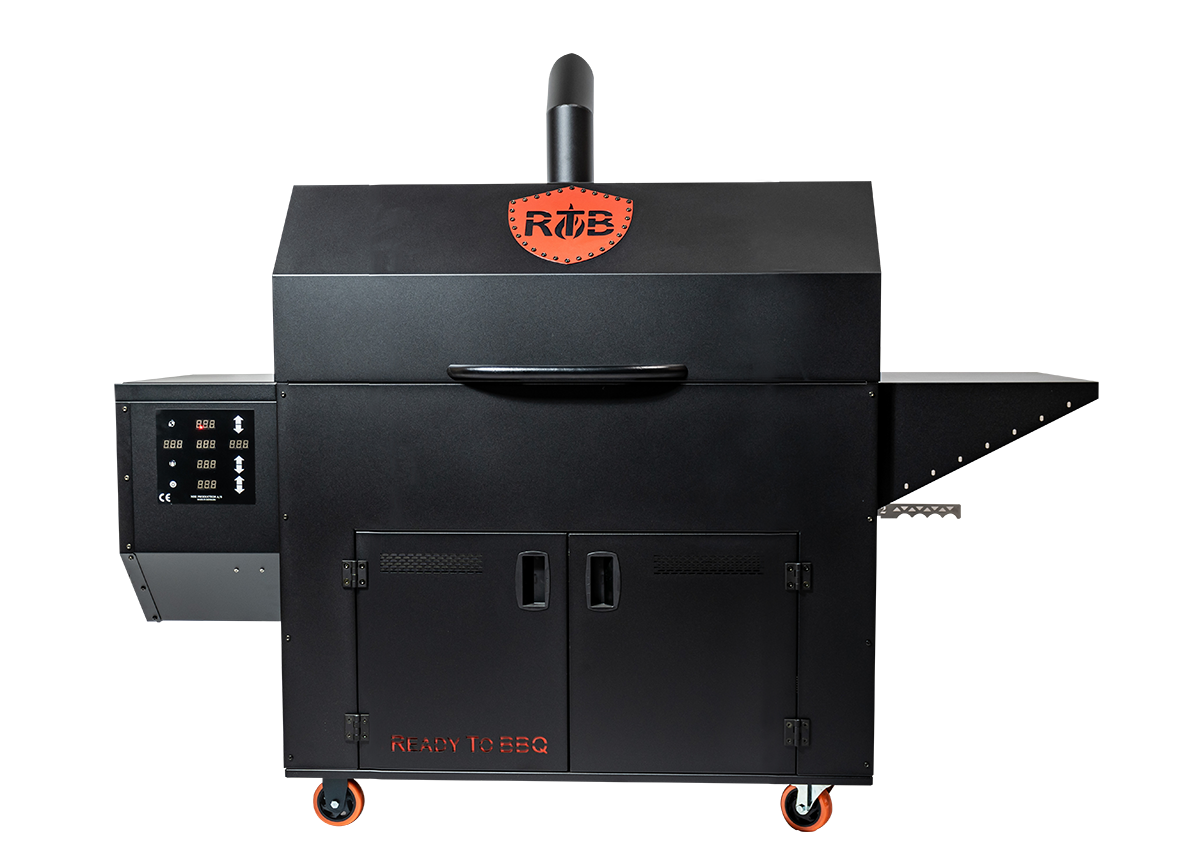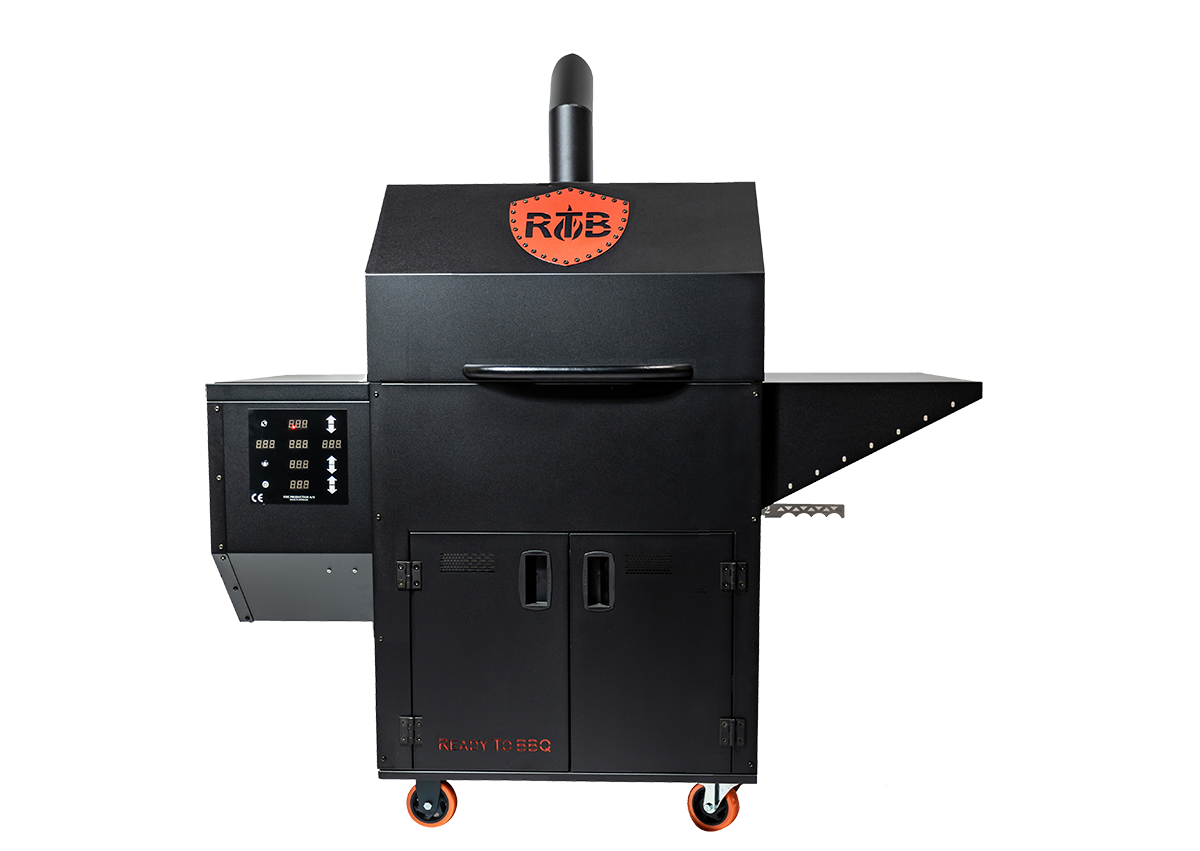 SKU: 150001
Temp range: 60-300° C (140-572°F)
Grill Area Bottom: 4200 cm³ (651 in²)
Grill Area Top: 1400 cm³ (217 in²)
Width: 145 cm
Depth: 60 cm
Height: 125 cm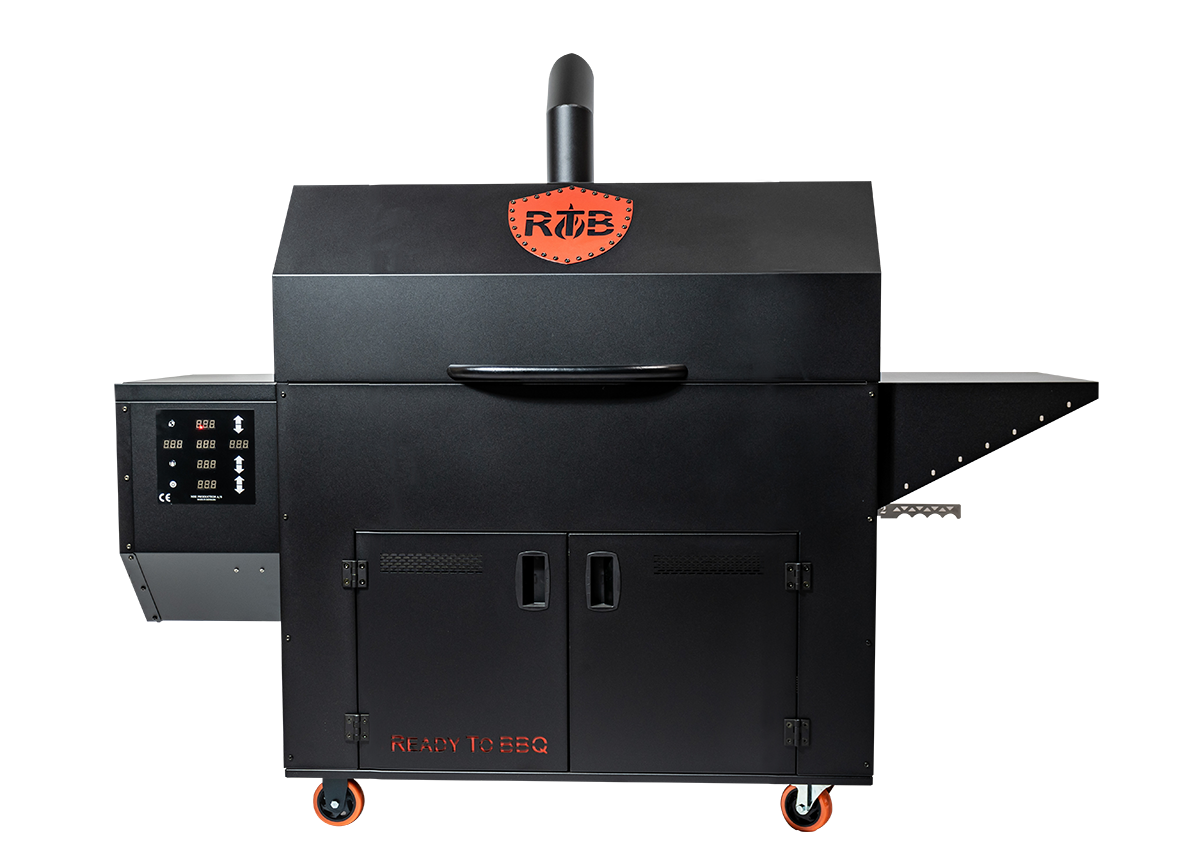 SKU: 150002
Temp range: 60-300° C (140-572°F)
Grill Area Bottom: 6000 cm² (930 in²)
Grill Area Top: 2000 cm² (310 in²)
Width: 175 cm
Depth: 60 cm
Height: 125 cm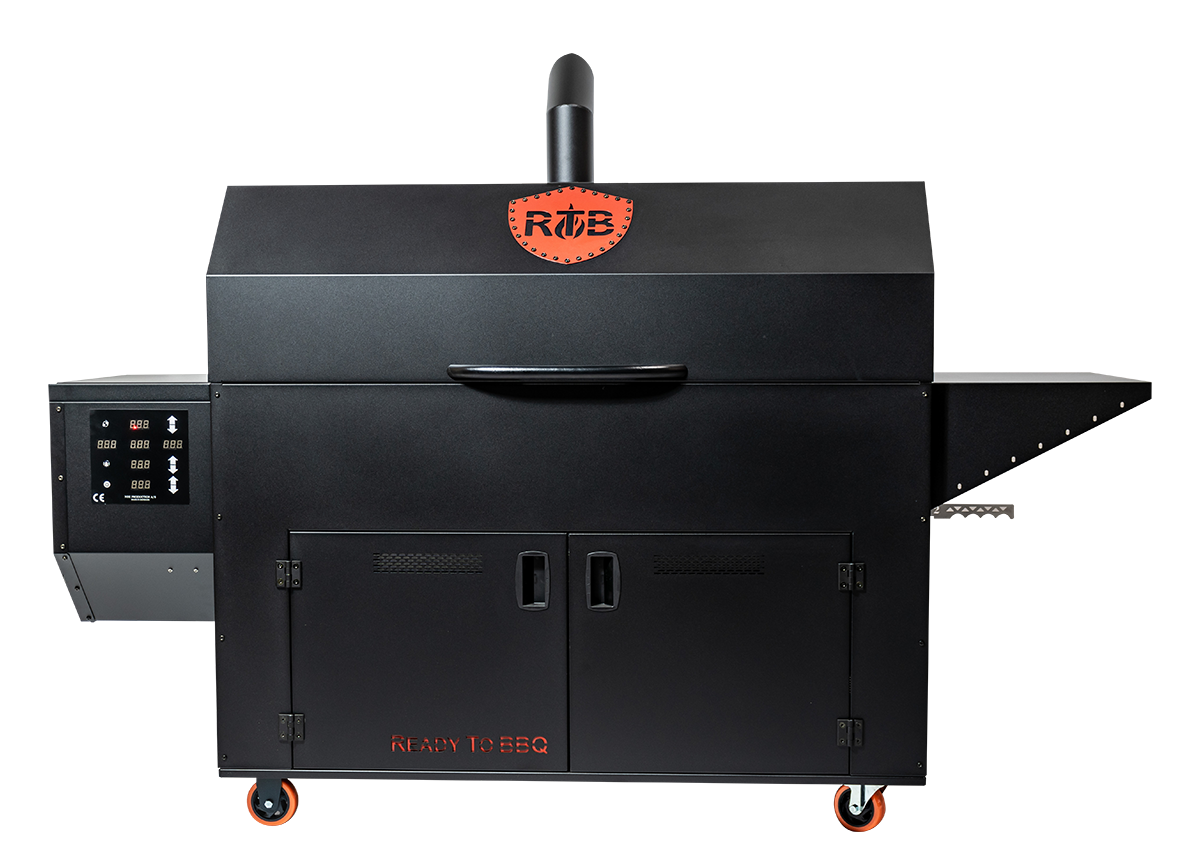 SKU: 150003
Temp range: 60-300° C (140-572°F)
Grill Area Bottom: 7800 cm² (1209 in²)
Grill Area Top: 2600 cm² (403 in²)
Width: 205 cm
Depth: 60 cm
Height: 125 cm